Keynotes
We are proud to present 3 strong keynotes at the IARTEM 2019 conference.

Justin Reich
Assistant Professor, PhD, Massachusetts Institute of Technology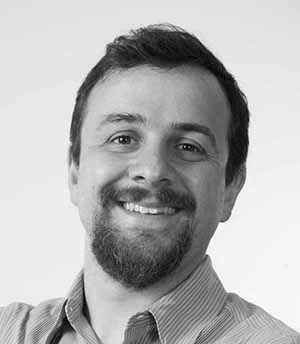 Justin Reich is an educational researcher interested in the future of learning in a networked world. He is an Assistant Professor in the Comparative Media Studies/Writing department at the Massachusetts Institute of Technology, an instructor in the Scheller Teacher Education Program, a faculty associate of the Berkman Klein Center for Internet and Society, and the director of the MIT Teaching Systems Lab. The Teaching Systems Lab investigates the complex, technology-rich classrooms of the future and the systems that we need to help educators thrive in those settings. He is the co-founder of EdTechTeacher, a professional learning consultancy devoted to helping teachers leverage technology to create student-centered, inquiry-based learning environments. He was previously the Richard L. Menschel HarvardX Research Fellow, where he led the initiative to study large-scale open online learning through the HarvardX Initiative, and a lecturer at the Harvard Graduate School of Education.
He earned his doctorate from Harvard University, where he created the Distributed Collaborative Learning Communities project, a Hewlett Foundation funded initiative to examine how social media are used in K-12 classrooms. He writes the EdTechResearcher blog for Education Week, and his writings have appeared in Science, The New Yorker, The Atlantic, Educational Researcher, the Washington Post, Inside Higher Ed, the Christian Science Monitor, and other publications. Justin started his career teaching wilderness medicine, and later taught high school world history and history electives, and coached wrestling and outdoor activities.
http://www.edtechresearcher.com/ 
Annekatrin Bock
Research Fellow, PhD, Georg Eckert Institute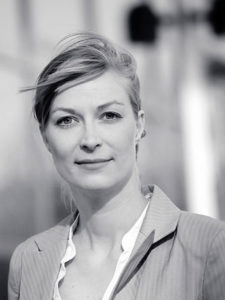 Annekatrin Bock is a research fellow at the Georg Eckert Institute in the department Media | Transformation. She currently coordinates the projects on Media Change. She previously worked as a researcher in the Media Studies Department of the Institute for Social Sciences at the Technical University Braunschweig, where she completed her PhD, examining the influence of the changing online availability of media products on their production, distribution and reception. She has lectured at the TU Braunschweig and the Georg-August-University Göttingen on media and reception research, media theory and the qualitative and quantitative methods of communication and media studies.
Annekatrin Bock has undertaken research projects covering areas such as the theoretical and methodological aspects of social media use, as well as the media consumption habits of young people and their acquisition of skills and knowledge. Her current research foci are media and reception studies, studies in digital educational media, as well as online research and visual educational media research.
http://www.gei.de/en/staff/dr-annekatrin-bock.html
Thomas Illum Hansen
Head of Applied Research, PhD, UCL University College
Thomas Illum Hansen is the head of Applied Research, Faculty of Education and Social Sciences, UCL University College. His area of expertise is research in textbook in use, multimodal texts, digital learning resources, teaching literature, and school development. He was head of the Danish National Center of Excellence for Learning Ressources – Læremiddel.dk – from 2008 to 2018 and is still a member of the board.
He is currently the leader of and researcher in project Quality in Danish and Mathematics [Kvalitet i Dansk og Matematik (KiDM)], a multi-stringed intervention program and RCT-study (170 schools) focusing on inquiry-based teaching in Danish and Mathematic funded by the Danish Ministry of Education. He was leader of and researcher in Demonstration School Project [Demonstrationsskoleforsøg], a multi-stringed intervention program and effect study (14 schools) focusing on digital scaffolding, problem based teaching, 21. Century Skills, and Whole School Approach. He was co-leader and researcher in Measurement of the effectiveness of digital learning resources in primary school in collaboration with Professor Jeppe Bundsgaard, Aarhus University, and consultants from Rambøll Management and Boston Consulting. He earned his PhD at the Department of Culture, Literature and Media at University of Southern Denmark.
Thomas Illum Hansen is a board member of IARTEM, and he has been an adviser for the Norwegian Ministry of Education on quality in learning materials.